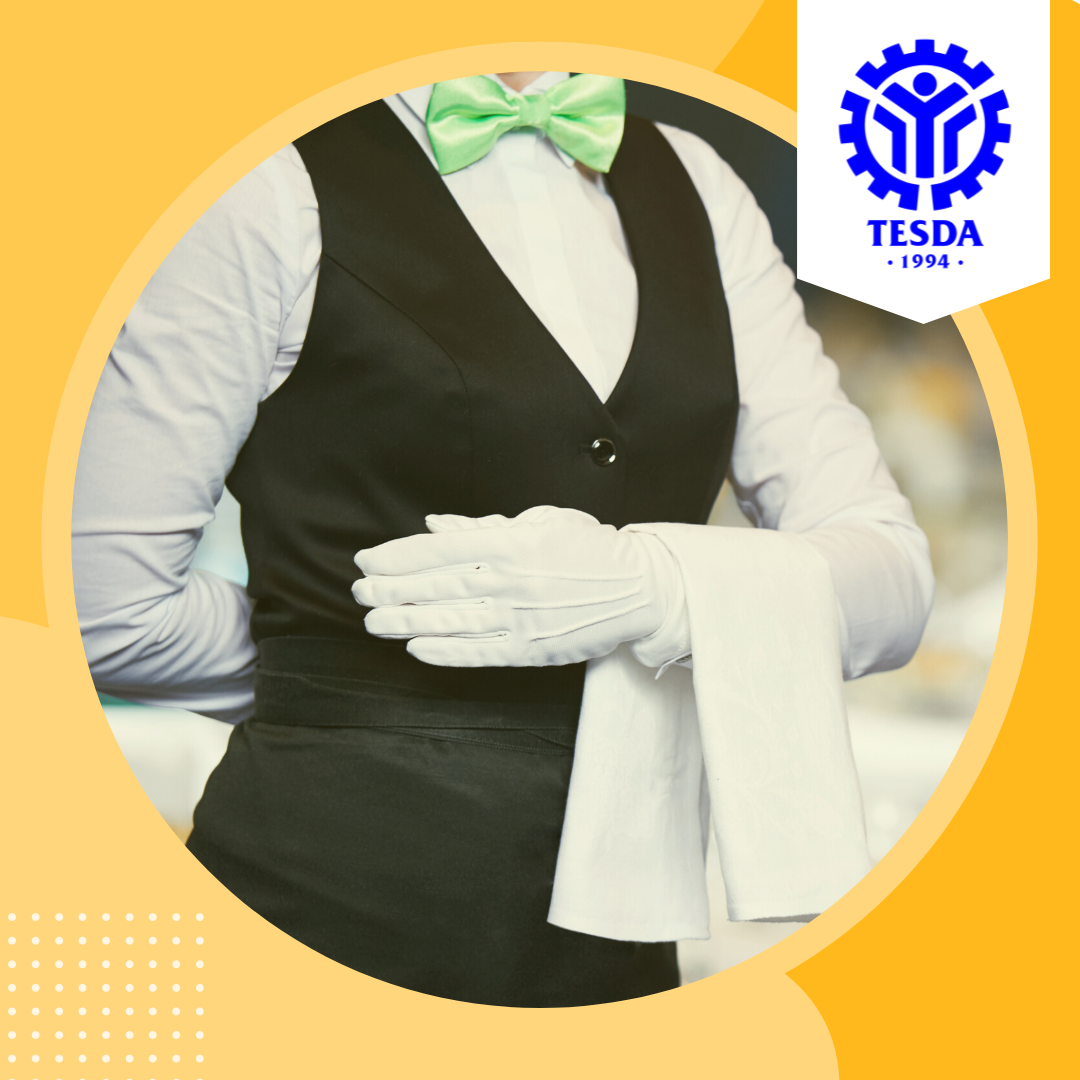 Introduction to Food and Beverage (F&B) Service covers topics that will help you understand the duties and responsibilities of a food and beverage service staff, the F&B department and its role in the tourism industry.
This course also consists of topics on preparing the F&B environment for service and handling complaints from the guests.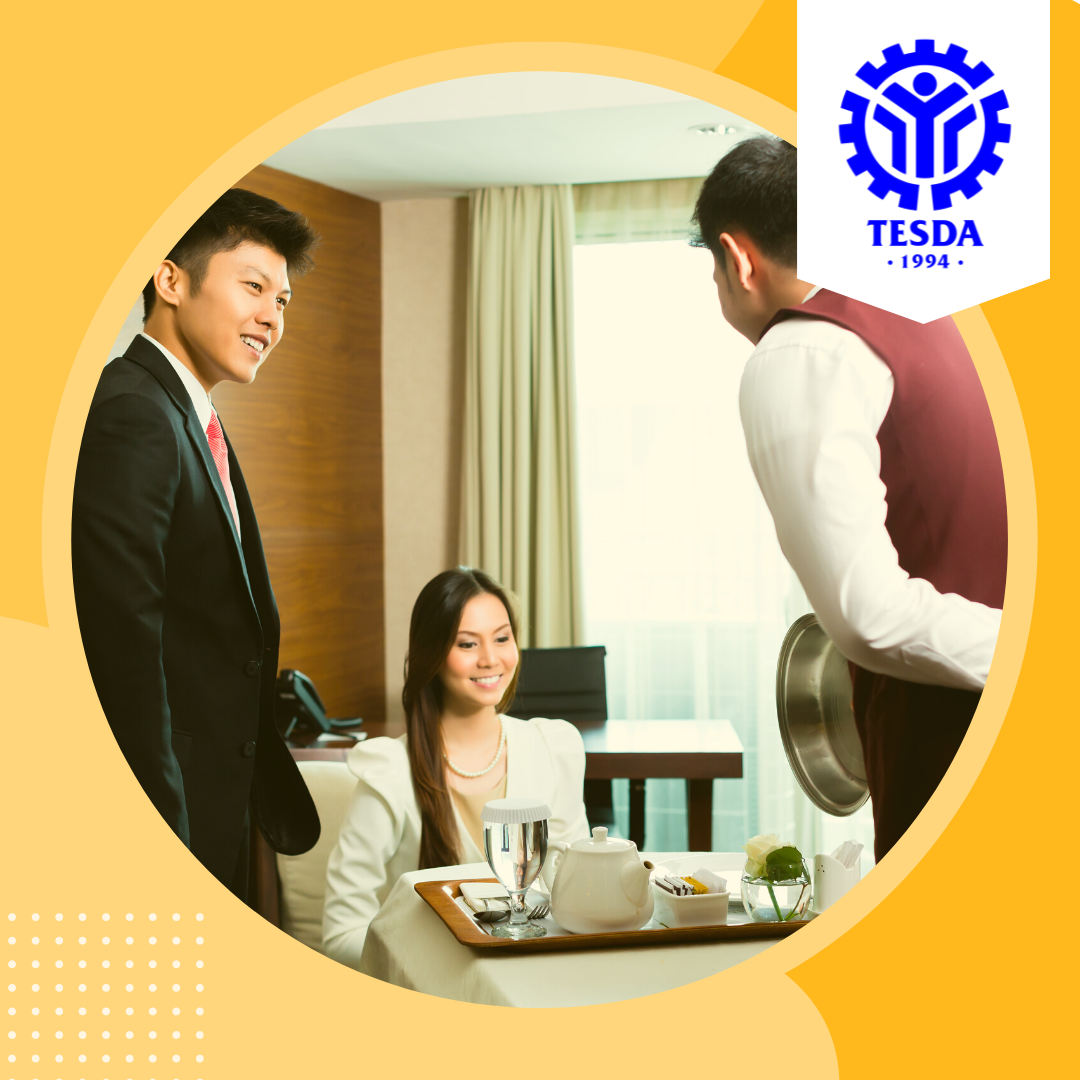 Providing Room Service includes lessons presenting the important knowledge and skills you must have in order to properly and effectively provide in-room dining. Room service gives guests with food and beverage service in the privacy of their own room or suite.
Room service is a feature in establishments that offer accommodation. Different establishments including hotels and resorts from five (5) or six (6) to one (1) star, serviced apartments or villas and residential clubs offer different types of room service. This can range from a 24-hour to breakfast-only service.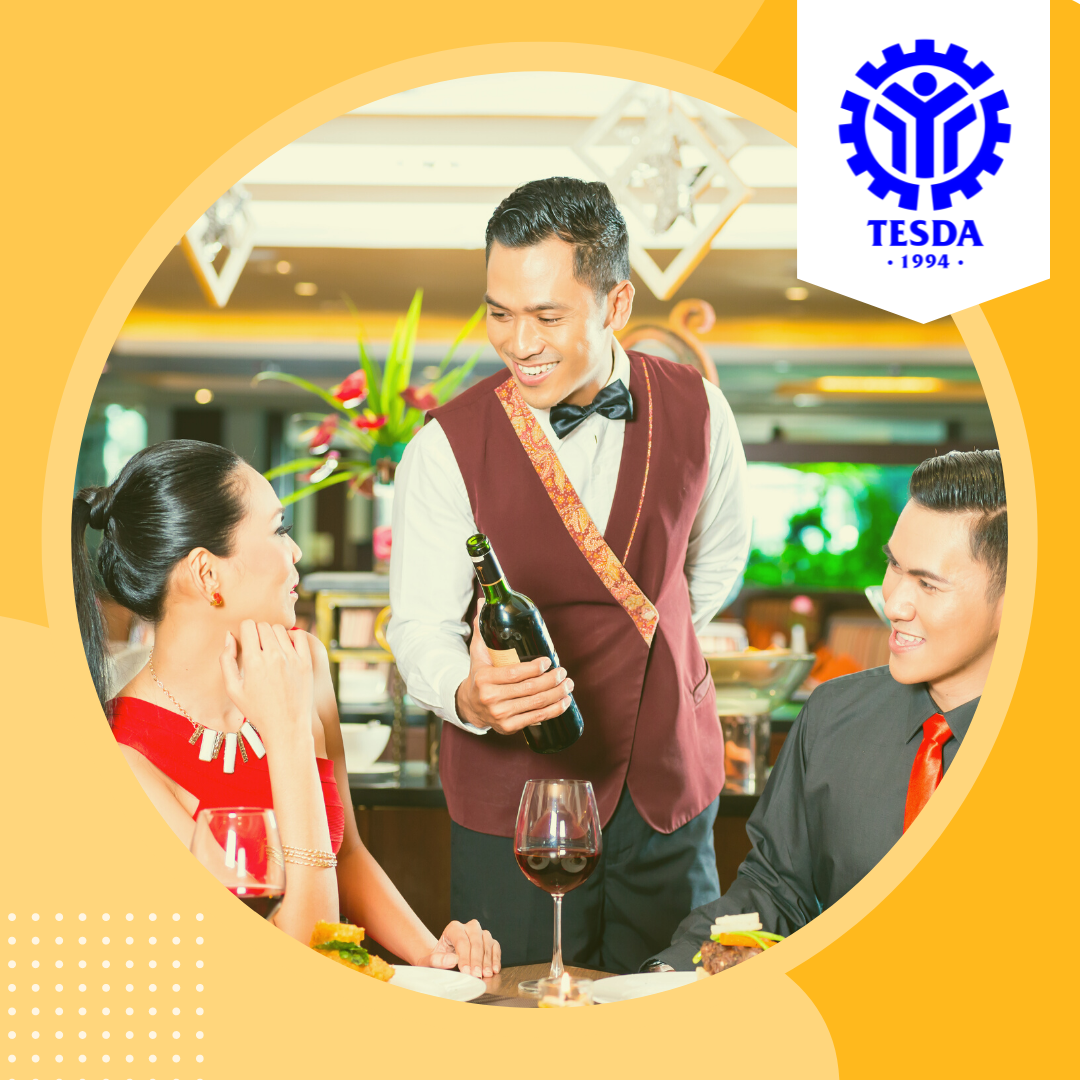 Providing Table Service presents topics to help you understand the duties and responsibilities of waitstaff or a food and beverage service attendant.
This course covers topics on the activities a waitstaff needs to undertake in order to fulfill his/her responsibilities such as meeting and greeting of guests, taking food and beverage orders, serving orders, ensuring guest satisfaction, presenting guest accounts, concluding food and beverage service, and preparing for the next service.